So today is the 20 week mark! I can't believe that it is half way over. So far my pregnancy has been super easy! I am truly thankful for this.
20 weeks highlights
Size of baby: As long as a banana and 10 ounces
Maternity Clothes: I need more I have gotten some but as this belly gets bigger I don't know how much long that my bella band will work.
Movement: Yes!!! Finally! It is awesome! Jacob still hasn't felt the baby move and soon I hope Vincent will kick while Jacob has his hand on my belly
Sleep: Still going great! I got a Boppy pregnancy pillow but I did not like it. Maybe once I get bigger it will be better but now my normal pillows are perfect
Cravings: Taco bell hot sauce. Not taco bell just the sauce I want to put it on everything I eat.
Best moment of the week: Feeling the baby move! I think I have felt it before now but now it is pretty defined that its a kick or a punch. Its such a weird and awesome feeling I love it! Also being half way done, I cant believe how fast it has gone!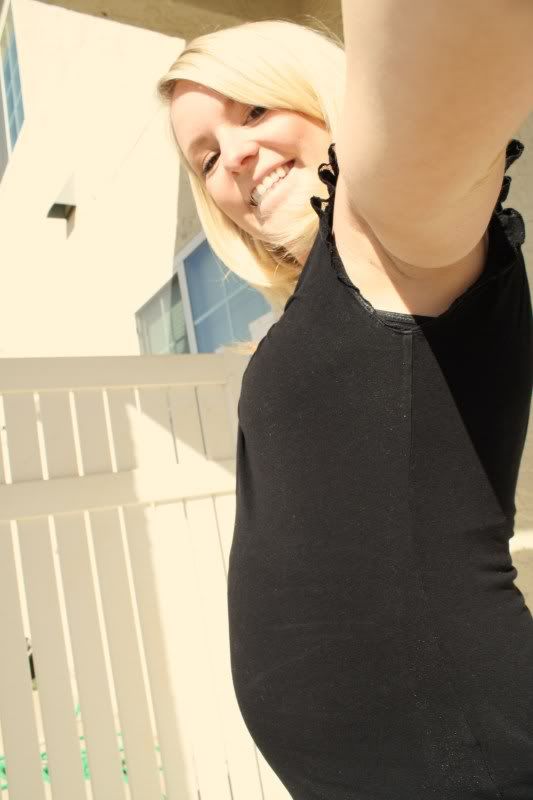 Things are going great! We are so blessed with everything going on in life! Today we should get the Crib, Changing table and the dresser! I cant wait to see Vincents room all done up!